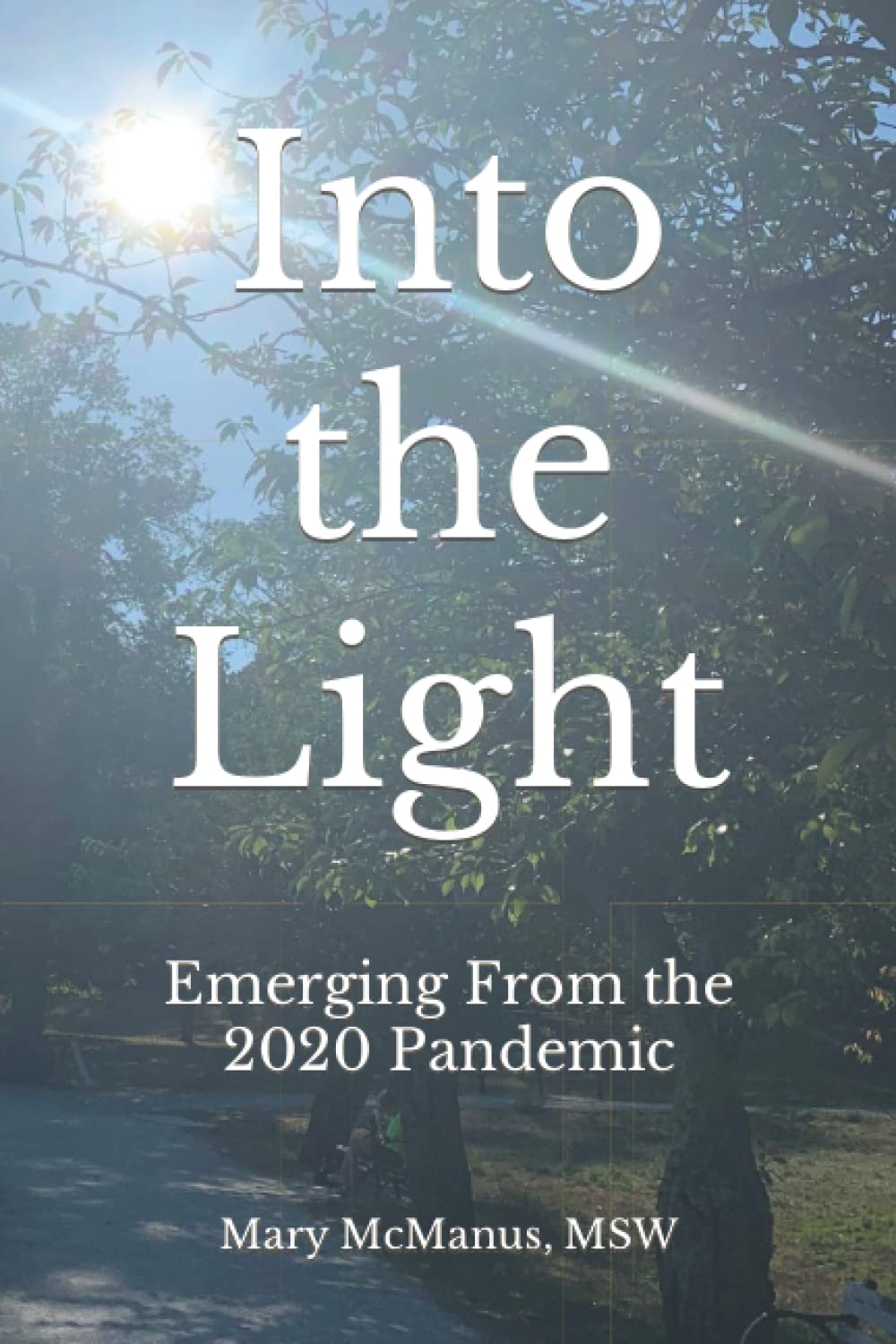 As you begin reading "Into the Light: Emerging From the 2020 Pandemic" you will be drawn into Mary McManus' unique perspective of experiencing a world pandemic as one who contracted paralytic polio in one of the last epidemics in the United States. Mary's revelations about her struggles with whether or not to receive the vaccine despite sharing on the local news she planned to receive it after her husband received his, reveals Mary's tender heart and ability to be vulnerable. She shares how the pandemic unearthed traumatic memories from her tumultuous childhood after polio and will leave you asking the question, "How has Mary been able to live life with an attitude of gratitude, hope, optimism and faith after all the challenges she endured." Mary's poetry and essays chronicling 18 months of emerging from the 2020 pandemic is woven with her valiant and inspiring story of healing her life after the diagnosis of Post-Polio Syndrome in December 2006. Mary's beautiful journey provides a road map to discover the light in all of us.  
Virtual Book Launch for "Into the Light: Emerging From the 2020 Pandemic is happening LIVE on 12/13 at 6pm on Deborah Beauvais Love By Intuition Show on Dreamvisions 7 Radio Network. Here is the link to the show page. Join in the conversation by calling 833-220-1200.
Praise for "Into the Light: Emerging From the 2020 Pandemic":
Such an empowering book of transformation!  "Into the Light" takes us on an amazing journey with an 'attitude of gratitude'. A journey traveling through the pandemic, Mary shares her motivational, inspirational state of appreciation for the simple pleasures in life. She cultivated the power of gratitude through the difficulties highlighted during the pandemic following her healing from Post-Polio Syndrome, finding ways of maintaining Runnergirl along with husband Tom, and daughter Ruth Anne.
Mary finds herself navigating her beliefs and decisions, using her mind body connection to help regarding the vaccine after the memories of contracting paralytic Polio during the last polio epidemics in the United States.
 
Mary's wonderful words that flow through her journaling and poetry bring emotions forward with powerful guidance and appreciation, using the pandemic as a great force for transformation and growth, encouraging us to our own place of self-reflection. ~Michelle Townsend C.Hyp, D.Hyp, C.I.H, UKHR, I.H.A, CNHC Registered.  Professional/Clinical Hypnotherapist. Founder of 'Harmony Life Balance'
"Into the Light:Emerging From the 2020 Pandemic" has been selected by Dreamvisions 7 Radio Network for their Books We Adore List.
Here is what Tony nominated and Grammy award winning actor Sean Allan Krill had to say on Instagram about "Into the Light: Emerging From the 2020 Pandemic:" "Thank you for the copy! So grateful to be included, and to have played a small part in your journey back into the light
"