****COMING SOON****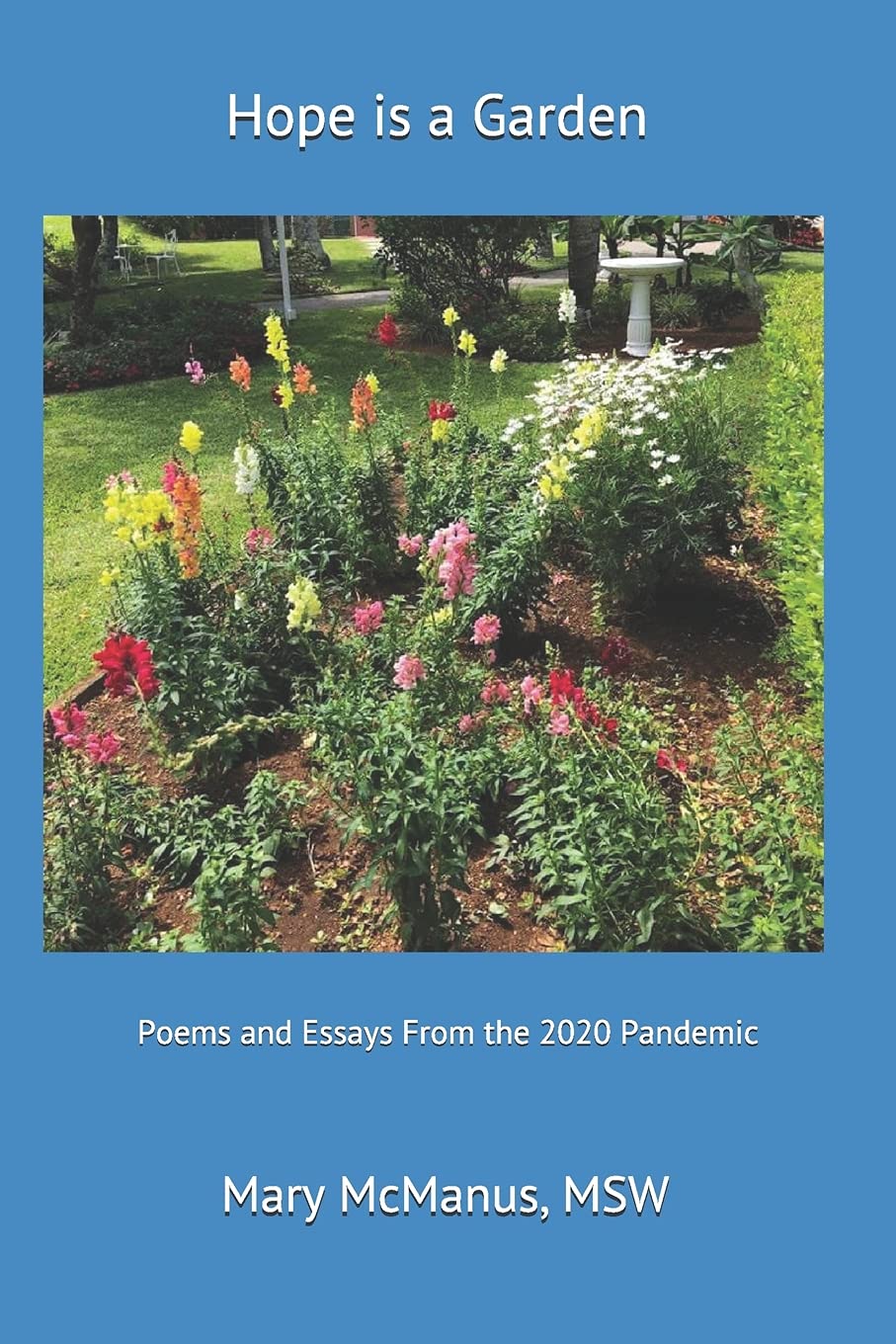 "I think your poetry book would be great as an audio book version with each one read by a different person and music under them. Have you ever considered that?" Dan Thibeault, Owner and Founder of Fast Twitch Media and podcast producer extraordinaire asked me in an email. I meditated on the idea.
Greg Chastain. President and Founder of Voices of Hope Boston said during our conversation at the Cardinal Café podcast that my poems "hit every note that Voices of Hope puts out there," Since Voices of Hope Boston did not have their performances to generate funds during COVID,  I was inspired to make this project a novel fund raiser for Voices of Hope. Everyone donated their time and talent to make this project a success. "Read Out for a Cure: Hope is a Garden - Forty Poems From the Pandemic to Uplift and Inspire" is a collection of my poetry set to music by Dan Thibeault, read by an incredibly talented and illustrious group of individuals who gave us their hearts and voices to read out for a cure.
1. Running the Race - Liz Brunner
2. Welcome Springtime -Eliza Healey
3. Running Free - Mark Lamourine
4. Well-Being - Bob Halloran  
5. All Clear - Ed Siegel  
6.Calm – Joyce Kulhawik
7.The Shift - Jordan Rich
8. Fare Well - Jordan Rich
9.The Wave - Dan Thibeault
10. The Gardener - Karen Nascembeni
11. Fear or Faith - Sean Allan Krill  
12.Ode to a New Decade - Mauzy Stafford
13. Be Love - Dana Siegel
14.Weathering the Storm - Eliza Healey
15.Gifts of Awakening - Candy O'Terry
16.The Smile - Sue Tabb  
17.The Bridge to Everywhere - Harry Bouvy  
18.Uplift - Audrey Constant
19.Sunsets - Joyce Kulhawik
20.The Aerosol of Love - Ed Siegel
21.Daybreak - Audrey Constant
22. Peace - Eileen Curran
23. Tuning Fork – Dan Szymczak
24. Ease - Jimmy Tingle
25.Full Moon - Terry Carter  
26.Dare to Dream - Jean Chastain  
27. Just Look Up - Dan Szymczak
28. Summer - Lee Woodruff
29. Keep the Faith - Greg Chastain  
30.I Never Thought - Mauzy Stafford
31. My Soul Settles by the Sea - Dana Siegel
32. Rest - Bob Woodruff
33. Snuggle With Source - Jean Chastain  
34. Pieces of the Puzzle - Liz Brunner  
35. Hope is a Garden - Greg Chastain  
36. Rain - Mauzy Stafford
37. Free Falling - Dan Szymczak
38. It's a Great Day - Dan Thibeault
39. Harping on Hope - Mauzy Stafford   
40. Listen - Audrey Constant
Audrey Constant, award winning on air radio host said, "So proud to lend my voice to this project! It's a collaboration of inspiring poems, voiced by Boston radio/media pros, all to benefit Voices of Hope Boston."