From Wicked Local Brookline: "Brookline resident releases pandemic poetry book" featured Mary's release of  "Hope is a Garden: Poems and Essays From the 2020 Pandemic." Read the full story by following this link.
On May 11th at 12 noon DST, Mary will be prerecording her interview with Bernie Siegel, MD  for his show Mind Health Matters on Dreamvisions Radio. Broadcast Dates: May 20th & 21st at 12am & 12pm DST and it will also be available in the archives. Follow this link and click Listen Live. They will be discussing Mary's latest book, "Hope is a Garden: Poems and Essays From the 2020 Pandemic" and how creativity is a powerful tool for healing. Motivational, inspirational and down-to-earth, Bernie's approach is one of compassion, caring and love coupled with a wonderful sense of humor. He is one of the world's foremost doctors, plus a multi-book best-selling author, motivational speaker and advocate for individuals facing the challenges of all chronic illnesses.
On June 9th at 8:30 pm DST, Mary will be recording her interview with Carol Olivia Adams for her The Matter of the Heart podcast to share her powerful journey of transformation from a survivor of paralytic polio and trauma to the finish line of the 2009 Boston Marathon and beyond.
Mary's healing story was featured in the Heal Documentary newsletter and under Healing Stories on their website: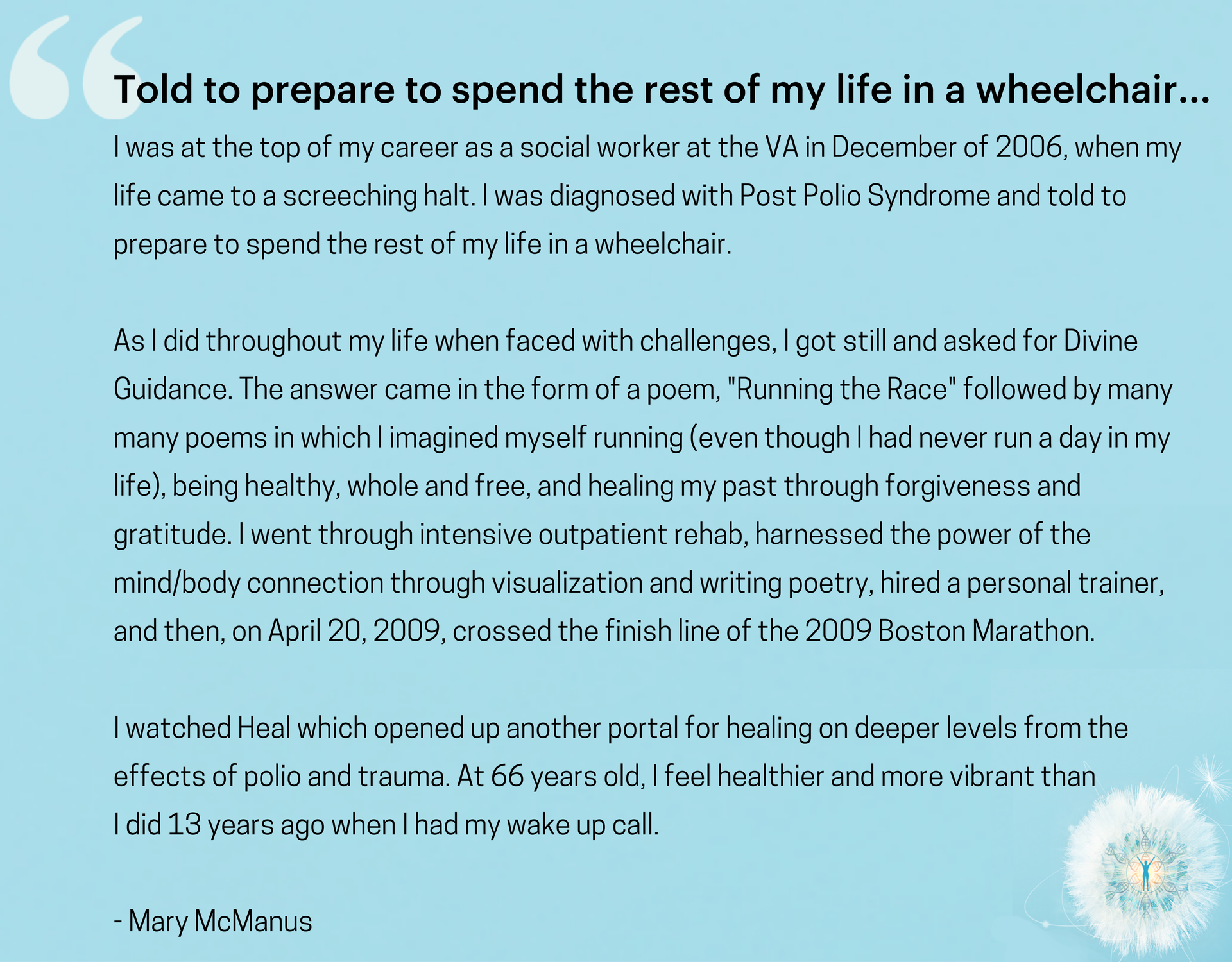 In September 2020, Mary was part of the Virtual Boston Marathon Expo speaking about her journey as a most unlikely runner as part of the Late Life Running-Whole Life Running Panel. Internationally renowned runner and running historian Roger Robinson moderated the panel with guests Gail Kislevitz, Jonathan Beverly and consecutive Boston Marathon record holder Ben Beach. They answered questions and offered insights about the benefits and joys that come with "even more miles."
Mary was the special guest speaker at the Hyannis Marathon Weekend in February of 2020 at the Pre-Race pasta dinner. It was an honor and a thrill for Mary to share the stage with runner icon Bill Rodgers. Her blog post, "Embrace the Possibilities" captures the event.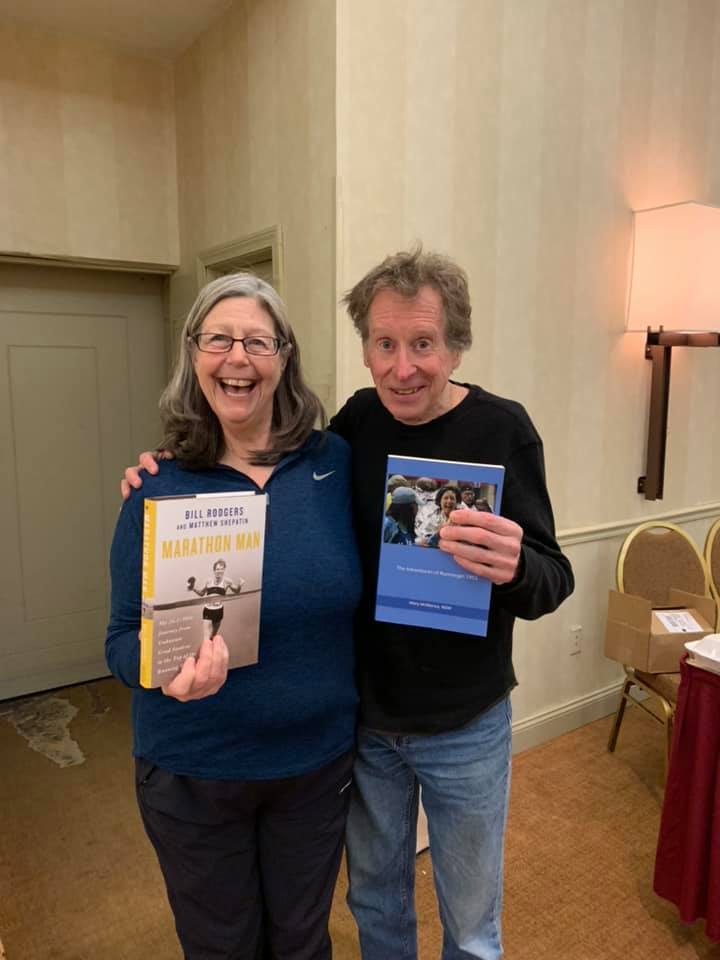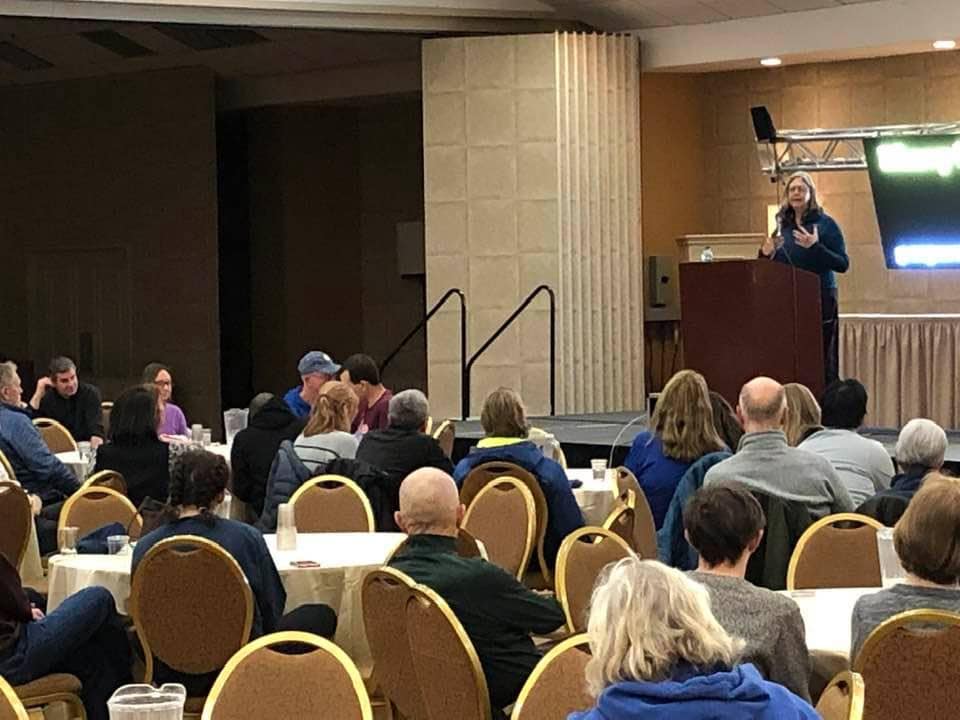 In April of 2019, Mary was featured on Magic 106.7's Award Winning Exceptional Women show. Listen here!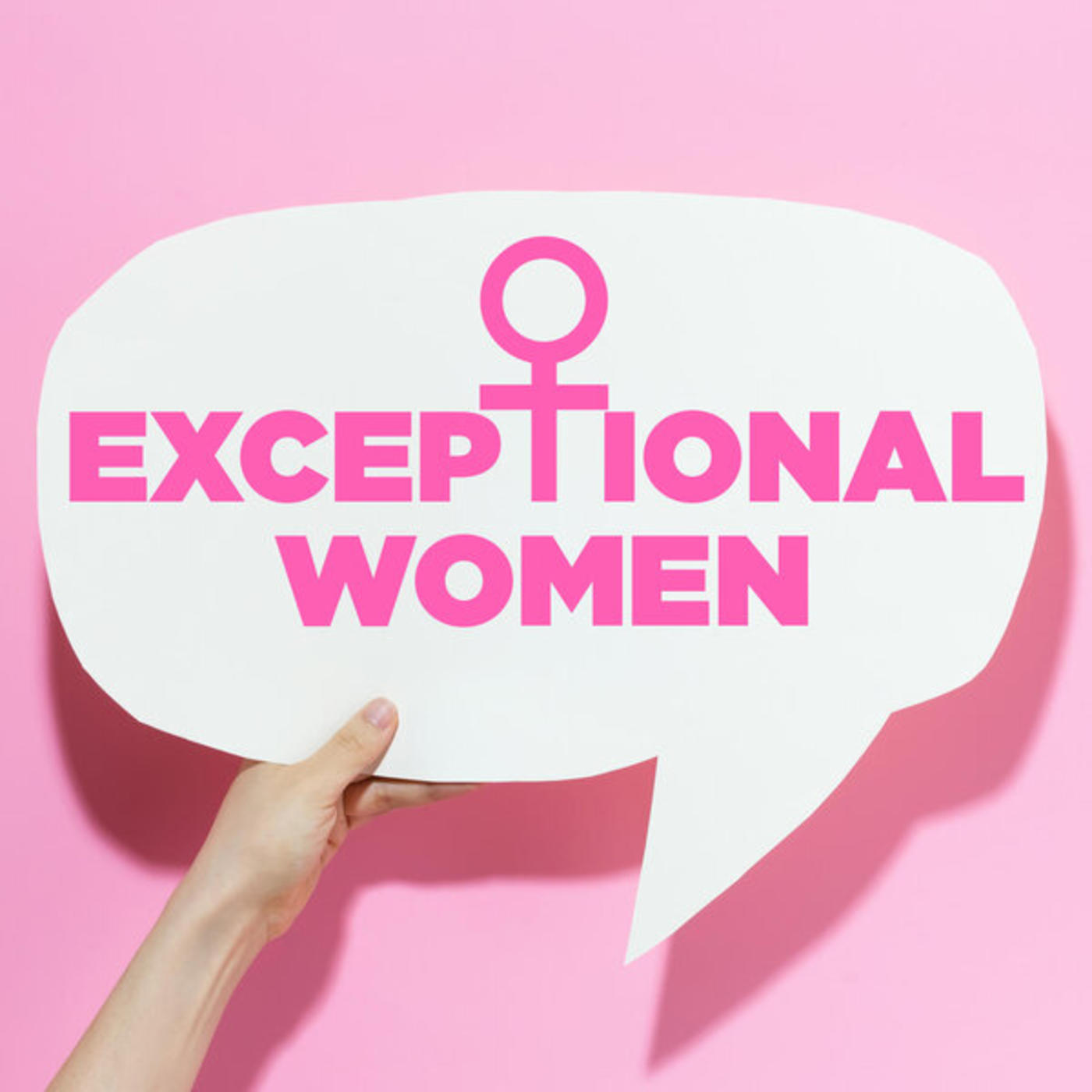 David R. Hamilton Ph.D.'s "Tenth Anniversary of How Your Mind Can Heal Your Body"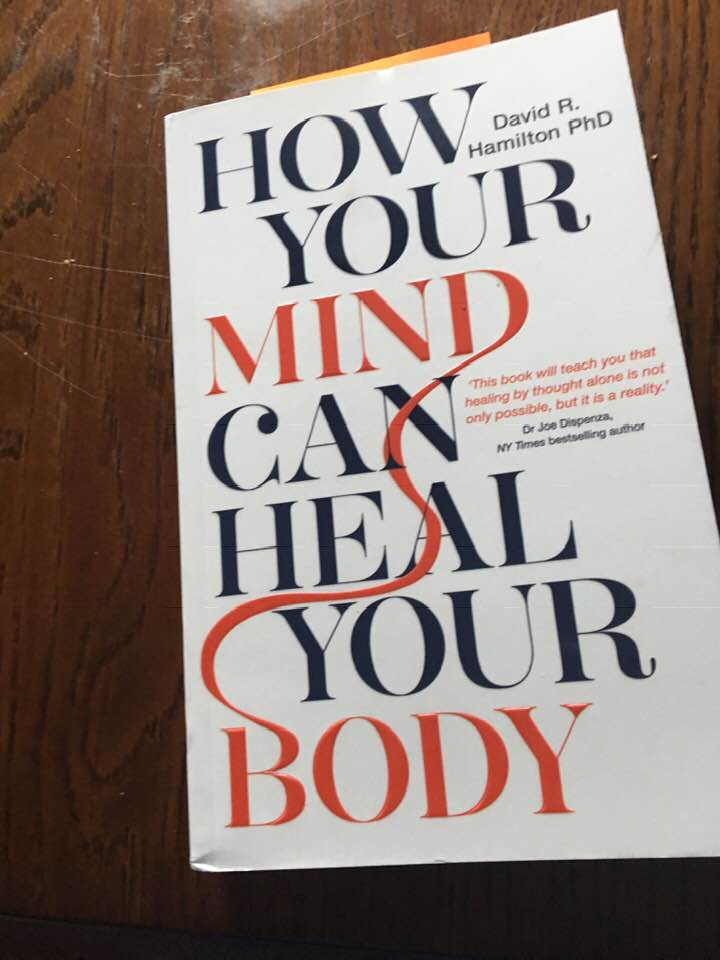 features Mary's remarkable journey to health and wellness. Dr. Hamilton is a best-selling Hay House author and international speaker.