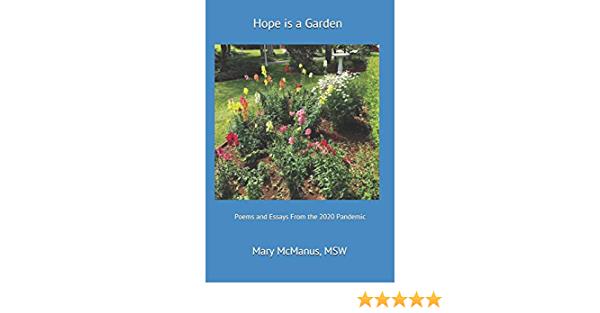 'Hope is a Garden: Poems and Essays From the 2020 Pandemic' to uplift and inspire you was written during the 2020 Pandemic. As a survivor of childhood paralytic polio and trauma, Mary has a remarkable resilience that she shares with her reader taking them throughout the seasons of the pandemic from March 2020 through January 2021. This combination of essays and poems serves as a chronicle of a unique time in America and the world while encouraging the reader to focus on hope and optimism despite all appearances to the contrary.
How do you hold onto hope in the midst of a pandemic?
How do you hold onto hope when civil unrest, tyranny and violence dominate the headlines?
Praise for Hope is a Garden:
"Mary is a gem. Get her books and learn." ~Bernie Siegel, MD Dr. Bernie Siegel is a writer and retired pediatric and general surgeon who writes and teaches about mind-body medicine and the relationship between the patient and the healing process. He is internationally known for his best-selling book, "Love, Medicine and Miracles". In 1978 he founded Exceptional Cancer Patients, a specific form of individual and group therapy utilizing patient's drawings, dreams, images and feelings. ECaP helped to facilitate personal lifestyle changes and personal empowerment of the individual's life. He has been a global pioneer in improving and humanizing medical education and medical care.
"What a lovely book!
Once again, Mary McManus has delivered a beautiful garden of words and emotions that connect us to the Divine.  
"Hope is a Garden" is a carefully crafted selection of poems, combined with a journal that looks at the challenges of this past year  through a lens of affirmation and hope." ~Lee Woodruff  New York Times Bestselling Author, Co-Founder Bob Woodruff Foundation, Journalist, Media Trainer, Caregiving Contributor AARP
"A star was born when Mary McManus came into our world.  Her life wasn't going to be easy.  There would be trials.  She has found trials to be gifts - ways to connect with the Divine.  In her latest book, Mary illuminates the darkness that often consumes us in times of trouble.  "Hope is a Garden" offers direction for everyone seeking renewed faith, a path forward with purpose, and a joyful existence." ~Jennifer Skiff, Author God Stories:  Inspiring Encounters with the Divine, The Divinity of Dogs:  True Stories of Miracles Inspired by Man's Best Friend, Rescuing Ladybugs:  Inspirational Encounters with Animals That Changed the World
 "Hope is a Garden demonstrates Mary McManus' resilience during the pandemic and political discord to find peace during these extraordinary times when many are in despair.  She shares her insights and inspiration to help others find hope and possibility in the darkness. She truly turns a light on with this book of poems and essays." ~Michael Rocha, MD, Cardiologist and Director, New Bedford Wellness Initiative
"I just received your book and.....
OH MY GOOODNESS!!!
It's so beautiful! I have been flipping through the poems and they are all incredible. Inspiring, touching, sensitive, authentic...... really moving.
I can't wait to read more. I'm planning a breakfast in bed tomorrow morning to dive deeper into your beautiful work.
(PS it reminds me of the chicken soup for the soul books - only better!!!)" ~Angela Ressa, Director at Angela Walker Enterprises, Ltd. UK
See more 5 Star Reviews on Amazon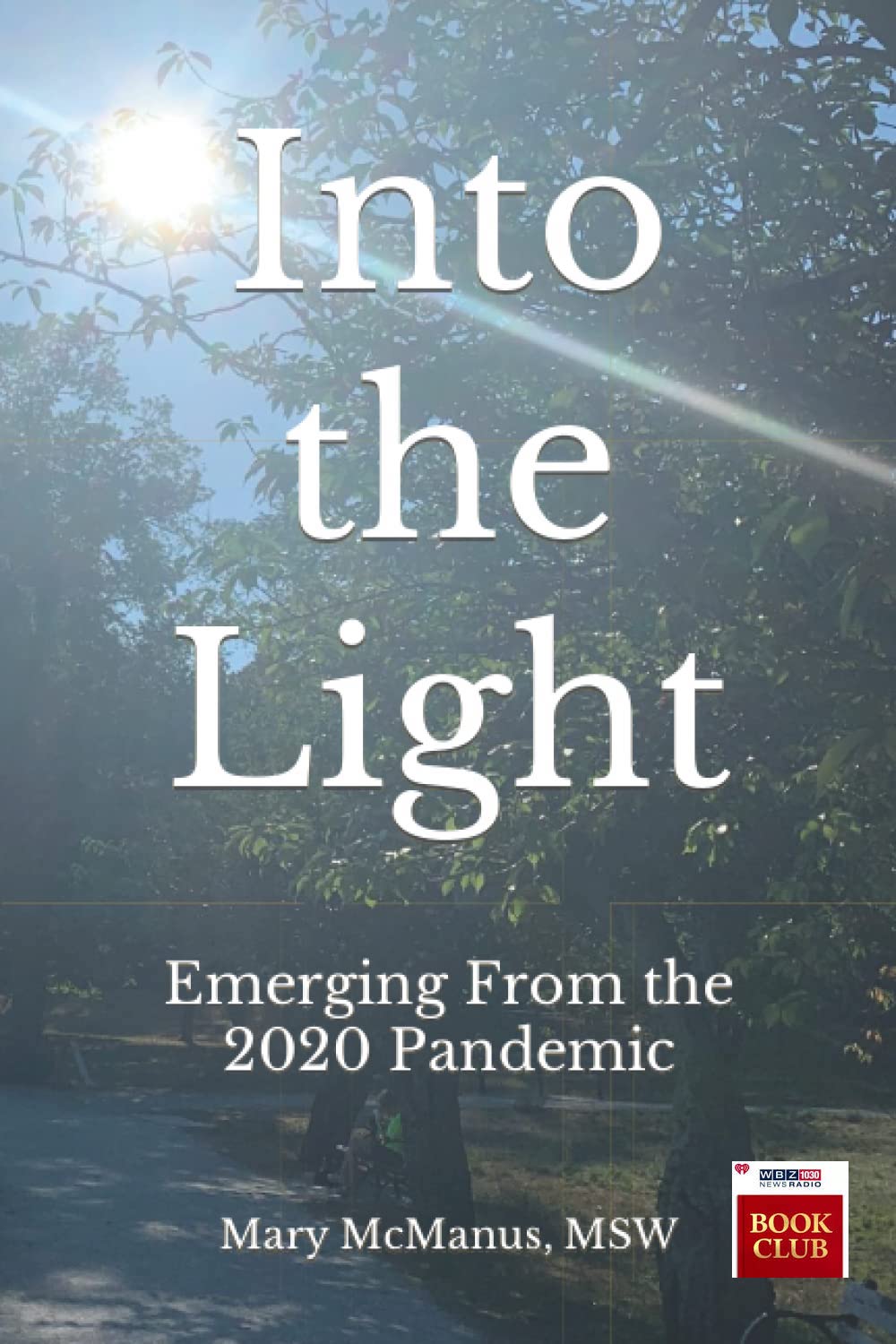 "Into the Light: Emerging From the 2020 Pandemic" is a selection of the WBZ News Radio Boston Book Club.
Mary McManus is known to many in the Boston area as a motivational speaker, author, poet and survivor; a champion of resilience who refused to let a tough disease known as Post-Polio Syndrome ever stop her or slow her down. She's run marathons including Boston in 2009 and Mary has never stopped giving back. She does so now in her new book, "Into the Light: Emerging From the 2020 Pandemic." Her perspective of course is interesting knowing of her own personal resilience in fighting against a devastating diagnosis and, in the new book, she is very honest about how the pandemic brought childhood trauma once again to the surface. She writes about how she got through it all with a great deal of faith, humor and that unique perspective that people like Mary have. ~Jordan Rich, The Book Club WBZ Boston News Radio

Tony Award nominee, Sean Allan Krill had this to say about "Into the Light: Emerging From the 2020 Pandemic": Thank you for the copy. So grateful to be included, and to have played a small part in your journey back into the light. ❤️