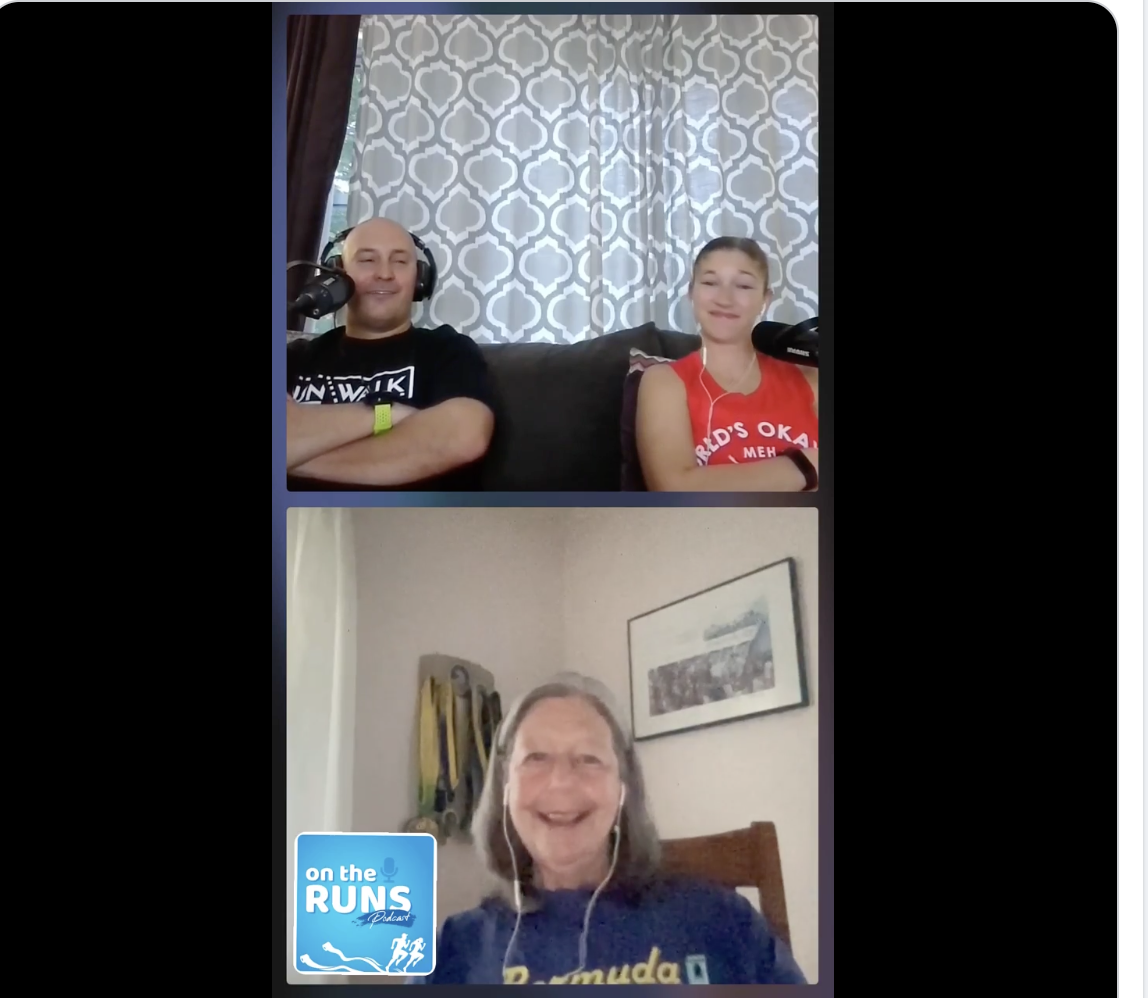 From "On the Runs" podcast Episode #56: Join us on episode 56 for lovely Mary McManus as she shares her remarkable and inspiring story of hope and unimaginable possibilities that she made happen after being diagnosed with Post Polio Syndrome and being told she would live the rest of her life in a wheelchair. But at the age of 53, Mary wasn't going to let that happen and she started doing something for the very first time in her life, Run. However before she could start that journey, she needed to get a pair of running shoes first.  Here is the episode link.   Be sure to subscribe and download on your favorite podcast platform to this unique podcast chock full of inspiring stories, warmth and wit with your co-hosts Eric and Erika.
"We loves stories, it started with #CodeBrown, and as many runners have gone through an actual code brown experience, we truly love all stories around the sport of running. A code brown can be any type of "oh crap" moment, however we love stories of accomplishment, struggle, overcoming physical and mental obstacles and how the sport of running along with any type of physical fitness played a role into that individual's journey. Join us and listen as we bring on guest to share their stories. Along the way we'll talk about what's relevant in the running community, highlighting key events across the world when they happen and what we're going through with our training and events throughout the year."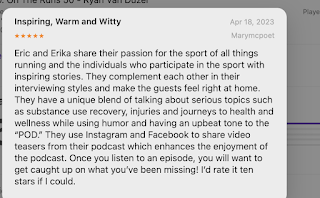 On the Runs podcast launched in 2021
by four college besties who designed a podcast about those who run.
OTR morphed and transformed and now there are two
Eric and Erika hold the mics pouring their hearts and souls into all that they do.
Inspiring stories with journeys that will move you to laugh and to cry
they take exquisite time to prep notes while asking questions on the fly.
There's a wonderful flow as hosts and guests banter with ease
after to one episode you listen you'll say give me more please.
They craft each podcast with dedication and care
editing with precision before on social media they share.
To enrich the experience there's videos to enhance what's been said
this podcast brings so much more than just another talking head.
You'll be wowed by the people who dare to be vulnerable and real
how they found their way to running so their lives they could heal.
Guests share phenomenal goals set with determination and grit
Eric and Erika help them to shine using compassion, warmth and wonderful wit.
They get personal and intimate painting portraits of life
how getting moving was used to overcome challenges and strife.
From addiction to illness, obesity and more
guests share their strength and resilience for whatever life had in store.
Beyond  achieving goals for themselves there's a purpose greater than speed
guests using their races to fundraise to help others in need.
The "Pod" is so much more than ego saying "look what I can do"
it educates while entertaining and yes there are stories of a "code brown" or two.