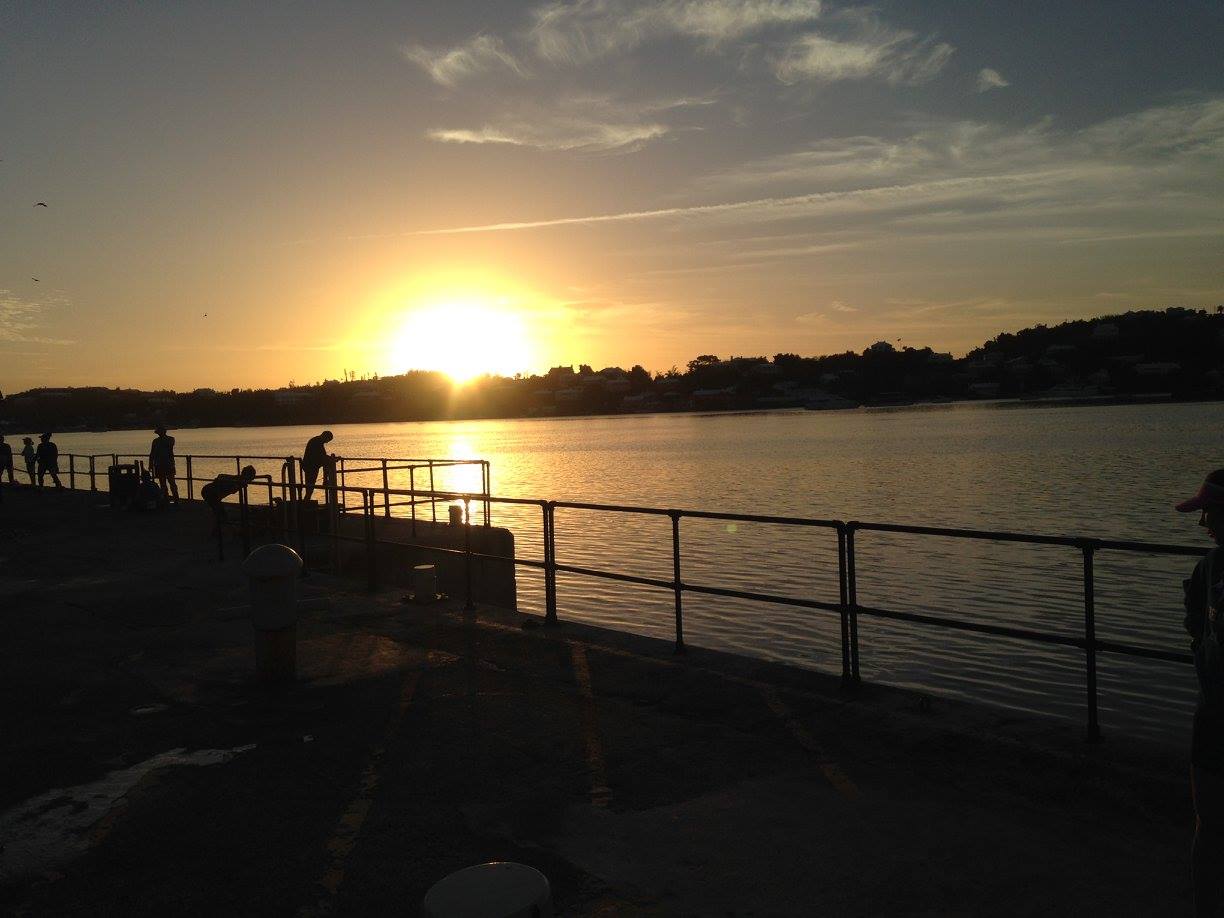 In December of 2014, Mary sustained a serious knee injury to my left knee. She was told to stop running or to cap her distance at a 5K and prepare for a total knee replacement in a few years. Partnering with a chiropractic/healer, they used KT tape, chiropractic and a new strength training regimen to get her back on the roads. At the Finish at the 50 5K, her comeback race in July 2015, Bermuda Race Weekend had a booth at the Expo. It was always on Mary's bucket list to run in Bermuda. Before she crossed the finish line of the Finish at the 50, she resolved to run the Bermuda Half Marathon. And so she did...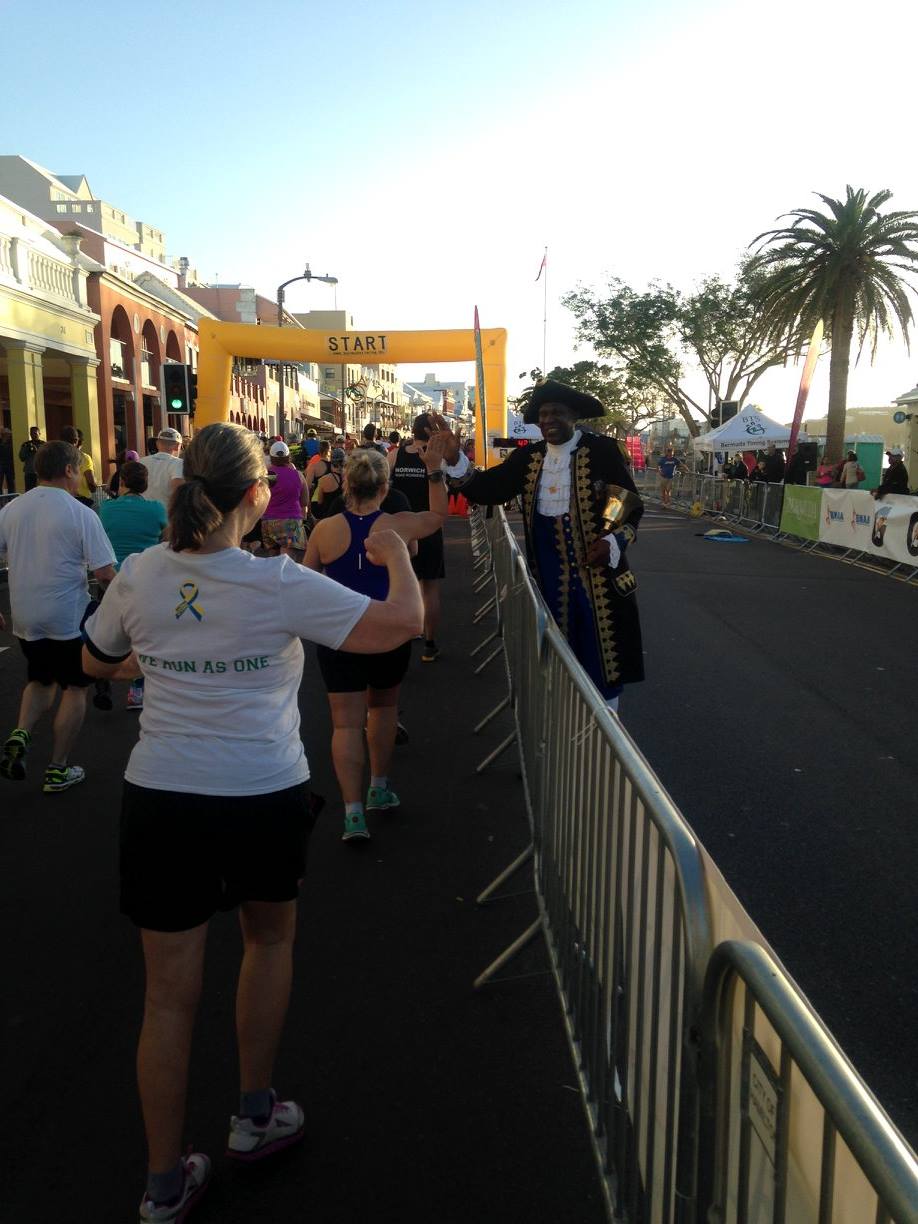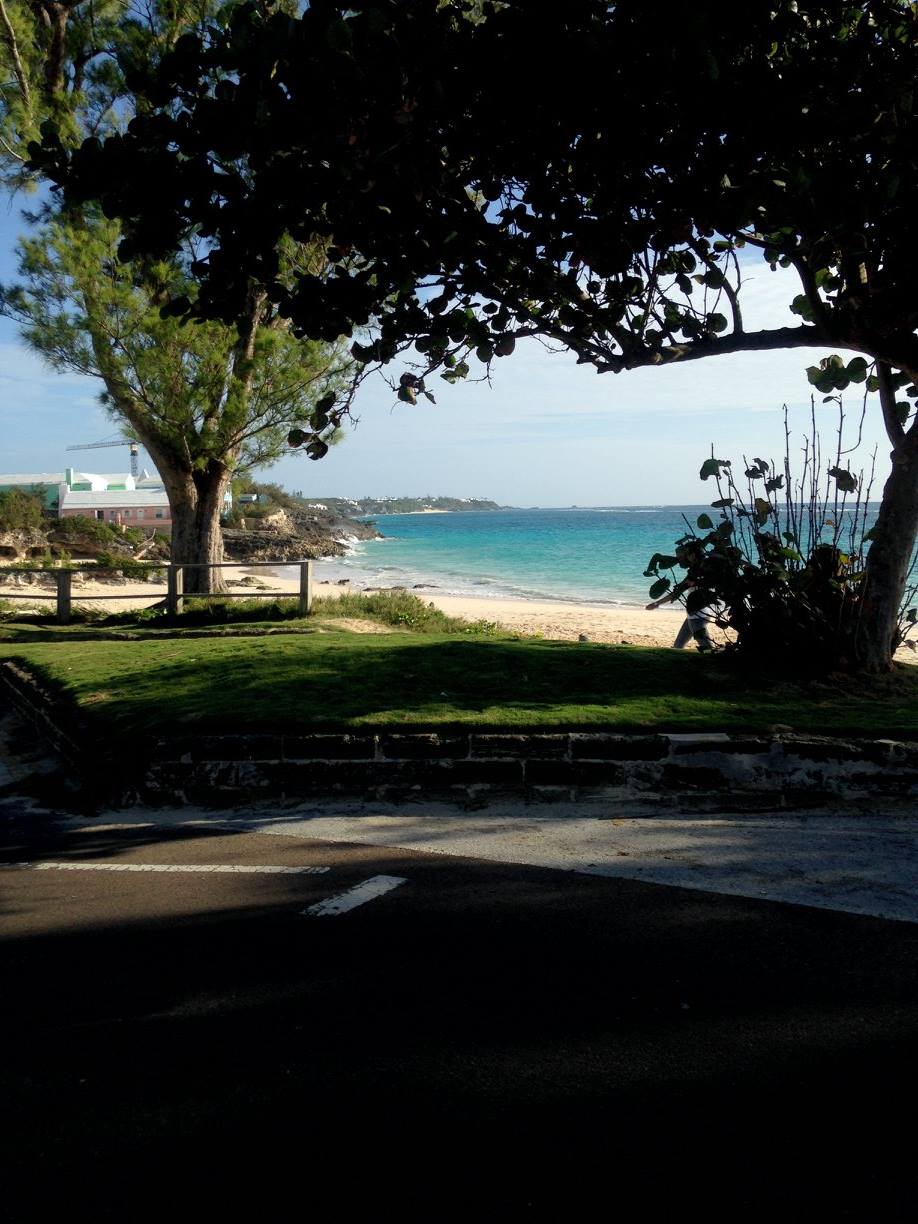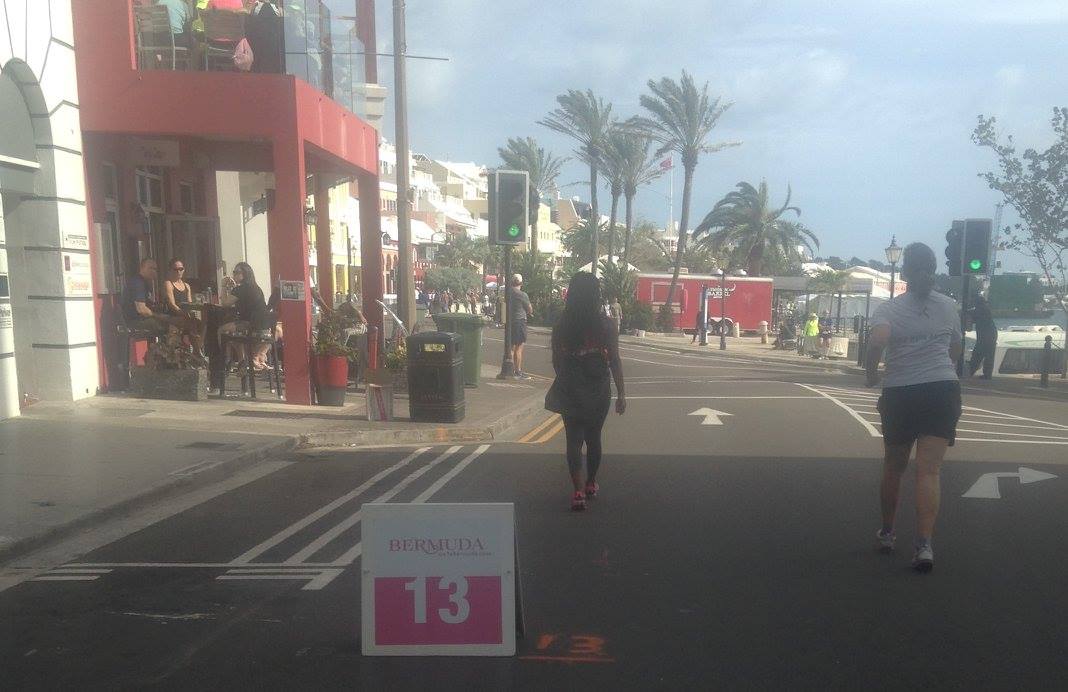 Mary returned to Bermuda to run the Bermuda Half Marathons 2017 and 2018!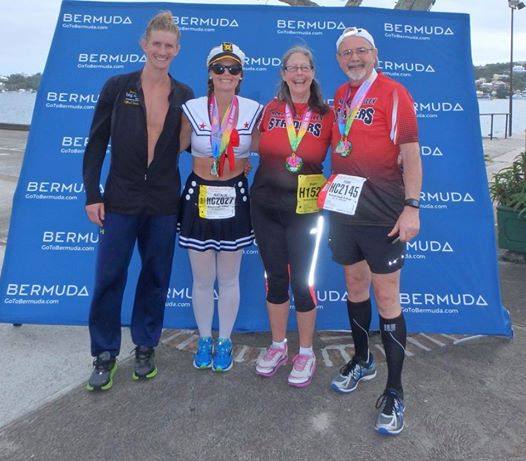 The full complement of Team McManus ran the 2018 Bermuda Half: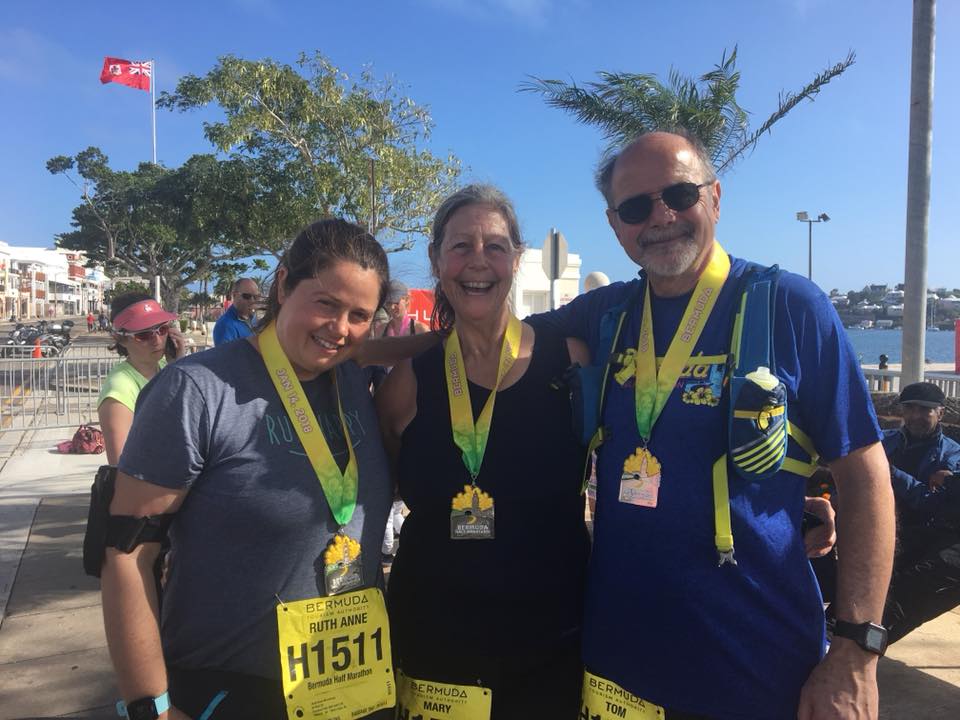 The Adventures of Runenrgirl 1953, the third book in Mary's Trilogy of Transformation captures all of the excitement and suspense of Mary's Bermuda adventures.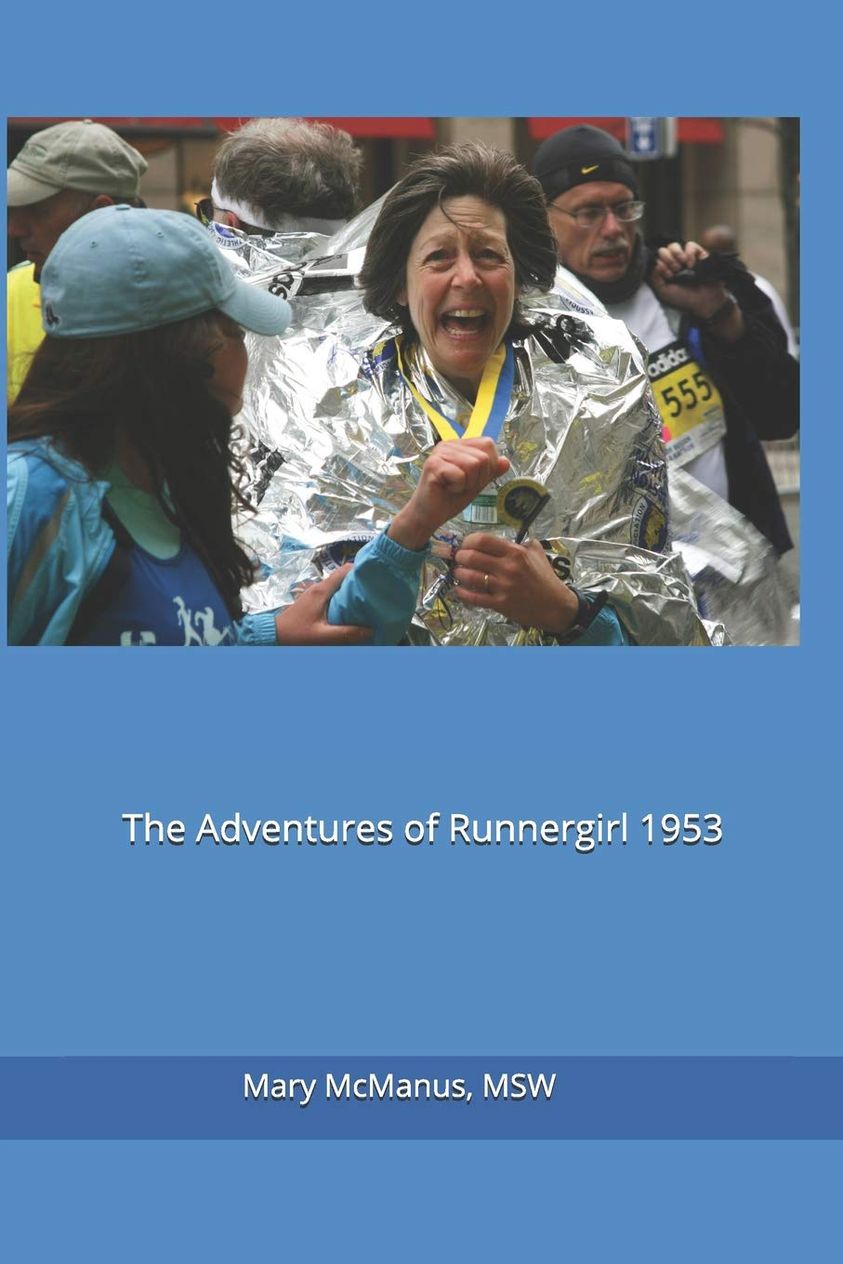 Follow her blog as she chronicles her next adventure on the road to the 2024 Bermuda 10K.