Mary's Trilogy of Transformation chronicles her journey from having been told to prepare to spend the rest of her life in a wheelchair with the diagnosis of Post-Polio Syndrome, a progressive neuromuscular disease by Western Medicine standards to a woman transformed through the sport of running.
Here's what Boston Marathon Director, Dave McGillivray had to say about "The Adventures of Runnergirl 1953": A most unlikely runner stood to my right as I gave the oral command for the mobility impaired start of the 113th Boston Marathon on April 20, 2009. That most unlikely runner was Mary McManus. She overcame the childhood challenges of paralytic polio and years of childhood trauma to become a runner at the age of 53 years old and take on the challenge of the Boston Marathon at 55 years old. In "The Adventures of Runnergirl 1953" you'll be inspired as I have been by her courage, resilience and determination to overcome whatever obstacles life put in her path. Mary's life story set against the backdrop of running in "The Adventures of Runnergirl 1953" will leave you asking the question, "If Mary was able to accomplish all that in the face of seemingly overwhelming odds, what's stopping me from being the best I can be?"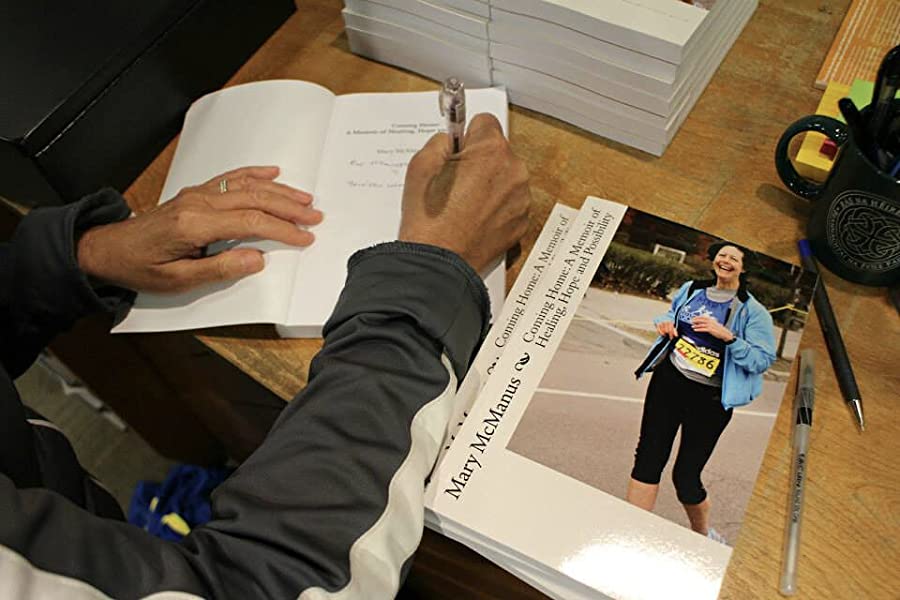 In this Trilogy, you'll experience the anguish from the moment Mary receives her diagnosis of a progressive neuromuscular disease. You will learn how she harnessed the power of her faith, indomitable Spirit, and the gift of poetry she discovered in her soul to heal and transform her life.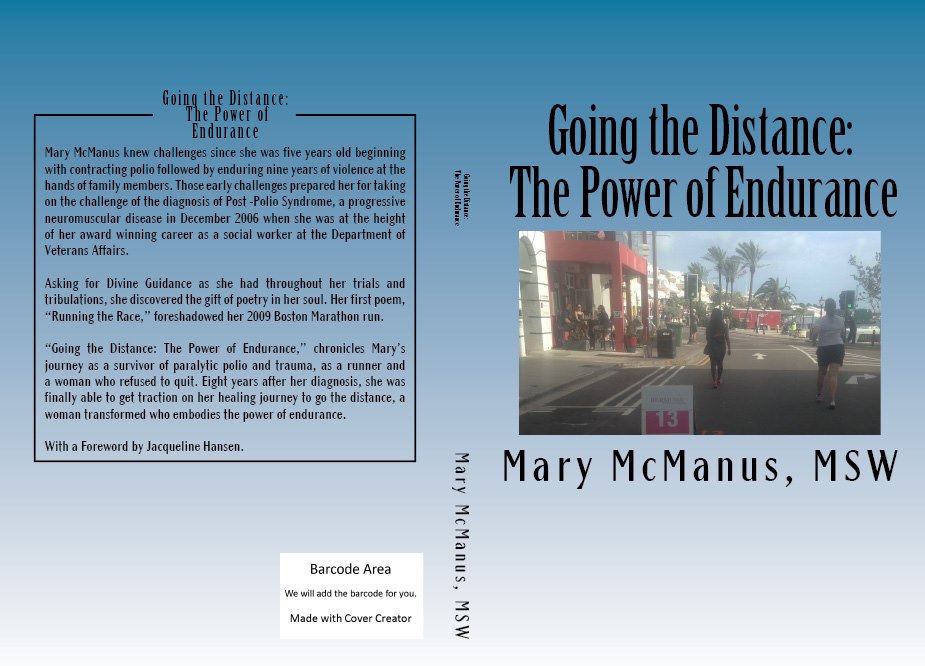 You will be in awe of how Divine Guidance and the power of the mind/body connection led her out of the dark night of mind, body and soul to living the life she was always meant to live; happy, healthy, whole and free.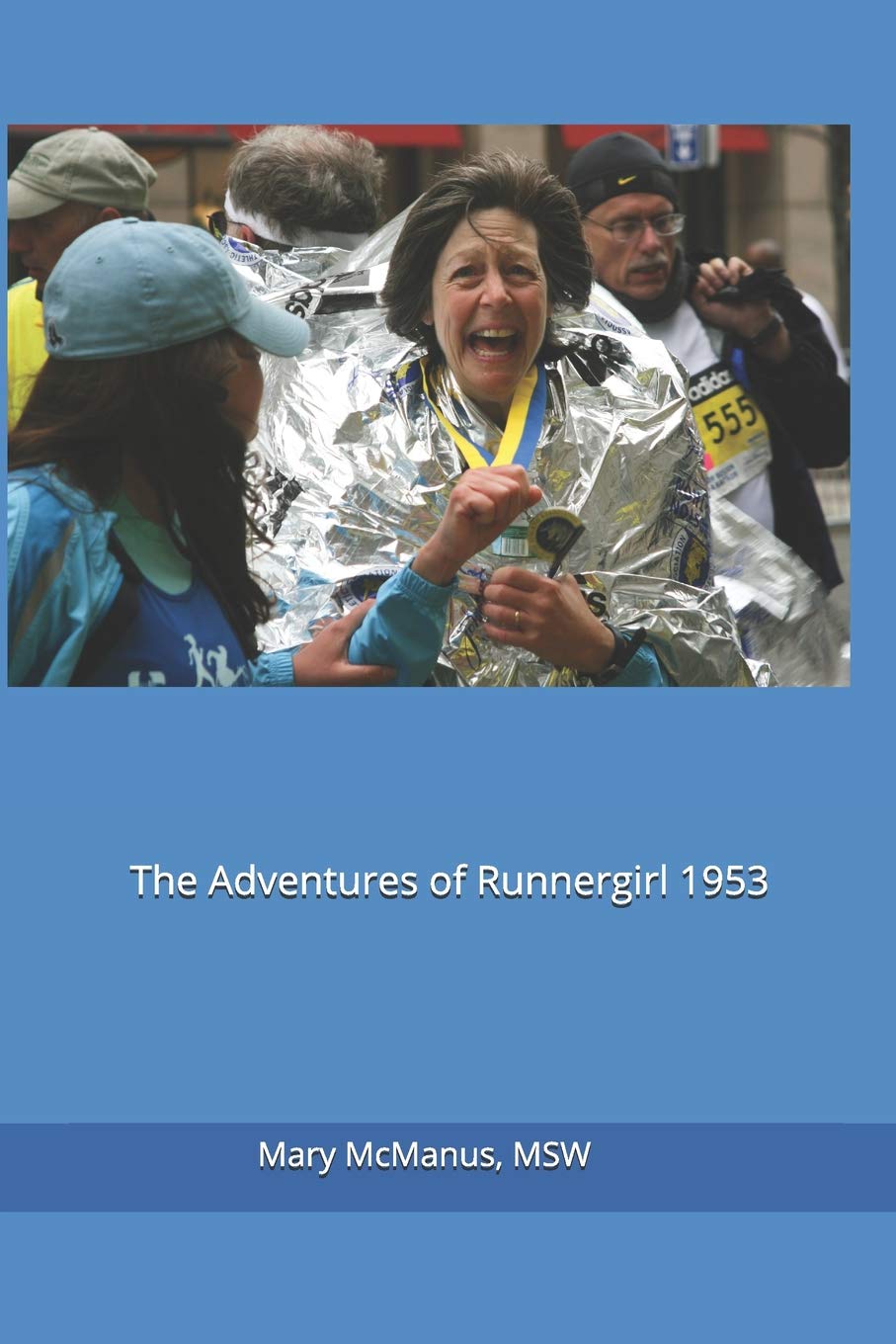 Here's what Phil Lipof, ABC News Correspondent had to say about Mary in a social media post in January of 2021:
"I met an amazingly inspirational woman in August of 2014 at the Zero Prostate cancer walk/run in Newton Mass. I emceed the event with marathon icon Bill Rodgers. I don't want to tell you the whole story here because she has just written a book about it - but Mary McManus's journey from a wheelchair to the finish line at the Boston marathon is a story everyone should hear. How childhood polio, suicide and determination collide at the intersection of inspiration and awesome! Here is a picture of us from that day and the cover of her book (in which she talks about our meeting that day). Getting her signed copy made me smile and remember how spectacular year she is. The book is called "The Adventures of Runnergirl 1953."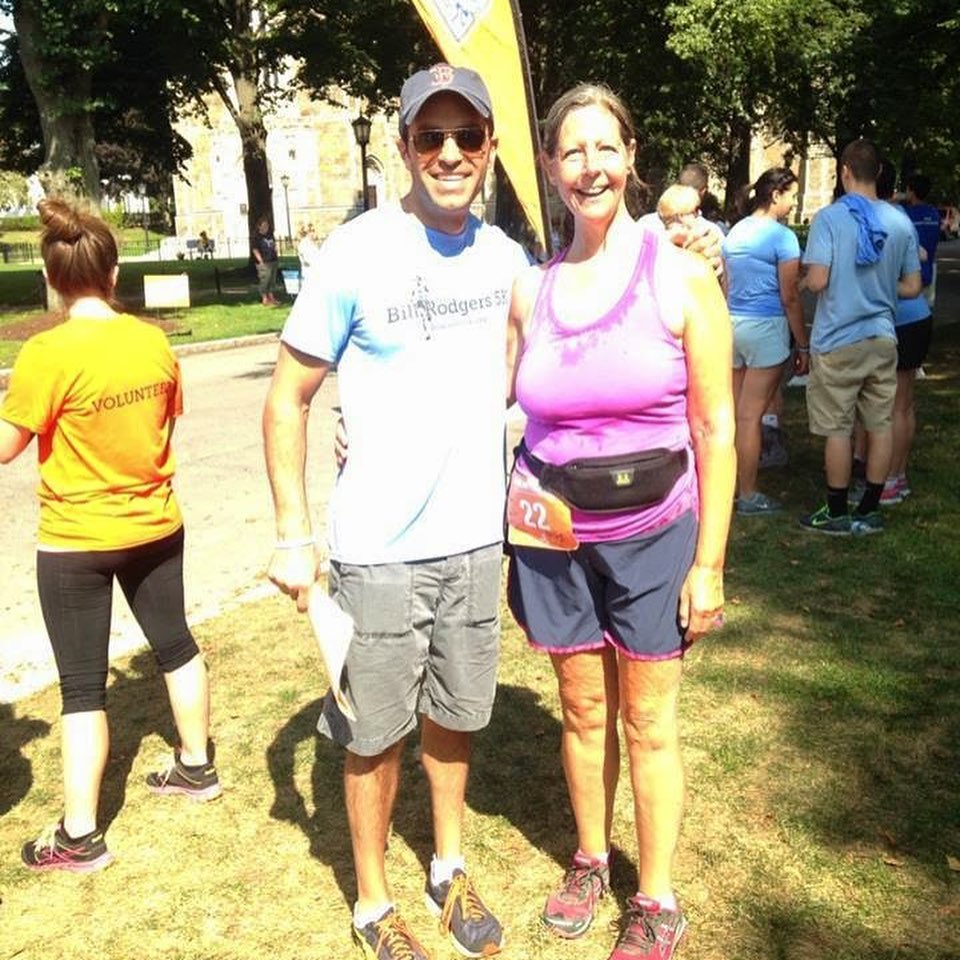 One of Mary's favorite adventures as runnergirl 1953 was when she was honored at a post-race celebration by Phil at the Bill Rodgers 5K Run and Walk for Prostate Cancer:
Purchase Mary's Trilogy of Transformation on Amazon